The afternoon turned out to be another sluggish one. With the eviction slowly approaching, will the HG continue to want Amber out this week? Here's the afternoon events from inside the BB house!
Jessica says that she either wants Eric or Jameka to win if she doesn't. Eric wants Daniele or Dick to win if they aren't in the finals, but Jessica wants Zach to win more so than Daniele or Dick. Eric says that he respects the way Daniele and Dick have played the game and wouldn't want Zach to win since he has floated the entire game. Eric says that people are afraid of Daniele and Dick because they tell people to be afraid of them. Jessica says that she isn't afraid of them. Eric says that he completely trusts Jameka and Jessica but doesn't think that Jameka trusts him. Eric wants a big celebration if he wins the next HoH competition. He wants Jessica to wear a revealing top so her boobs would pop out when she celebrates. @@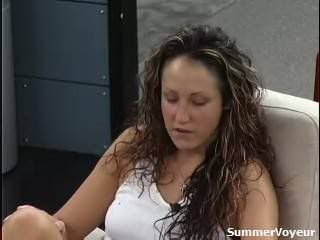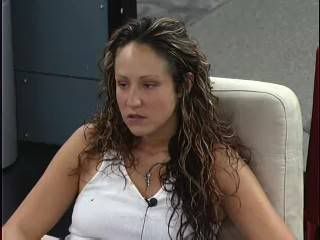 Amber swore on her daughter's life (again) to Eric and Jessica that she doesn't hold Dustin's eviction against them. Amber starts crying because she hates being nominated against Zach. She feels that people will keep him because he isn't good at competitions, and nobody wants to be against her in the finals. Amber claims that people will vote based on gameplay reasons, so her having friends in the jury shouldn't matter. Eric says that he will tell Amber if she will be evicted on Thursday morning, and Amber appreciates that.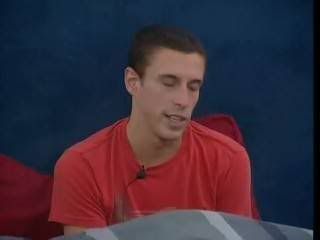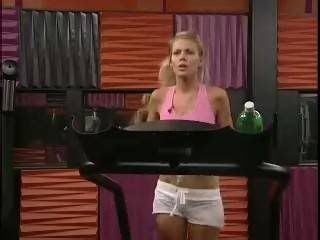 Jessica wants to evict Zach this week and tell Amber and Jameka that their alliance is back on. Jessica thinks that Zach will align with Daniele and Dick if he stays this week. Eric says that he will make sure Zach stays on their side if he stays this week. Eric says that Amber has tried to foil their alliance and that she is probably secretly aligned with Daniele and Dick already. Eric doesn't want Amber in the finals and would rather want to be next to Daniele or Dick. Jessica says that she is fine with standing next to Amber at the end, but not Jameka.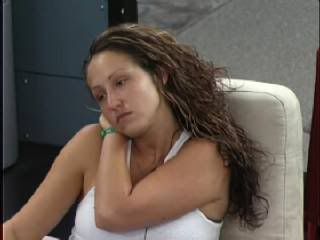 Amber thinks that she is starting to work Eric and Jessica. She agrees that she needs Daniele's vote too though because Jessica doesn't want to break a tie. Amber tells Jameka that if she leaves, Jameka needs to align with Eric and Jessica so they can take out Daniele, Dick, and Zach. Amber tells Jameka that God is proud of her for talking to Eric and Jessica. Amber thinks that she will stay this week because she will have votes from Daniele, Eric, and Jameka. Amber says that her and Jameka will be nominated again next week if she doesn't win HoH. Amber says that she would never do BB again if they asked her to do All-Stars.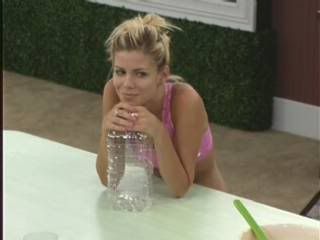 That does it for the afternoon! In other news, I will be blogging two shows tonight: Power of 10 featuring Amber and Daniele as well as tonight's BB show. Expect both of them within the next few hours!